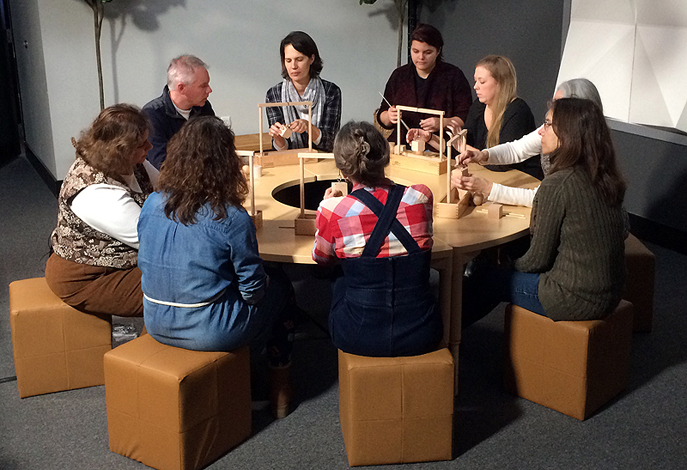 Froebel Gift Play Day Training Events
Our Gift Play Day events offer six consecutive hands-on exploration of a variety of Froebel Gifts & Occupations over the course of a full day (from 9AM to 5pm). Guided by trained teachers who use these methods/materials in public, independent, and home-school K-12 classrooms, attendees will experience traditional Gift Play and debrief the teacher after each session during a question and answer periods.
If you are interested in hosting an event, please contact us.